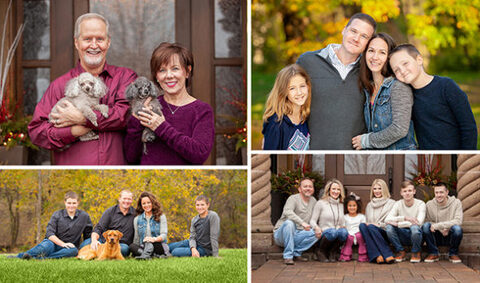 We are offering FREE Front Yard Photo Sessions to Overland Park and Johnson County families for the next two weeks as we all try to get through this COVID-19 pandemic together! Each session will be less than 15 minutes and will include an online gallery that you can share with family and friends. We will contact you via text or phone once we arrive so you can all step outside and we will find the best location around your house to take photos. We will be practicing social distancing during these shoots by remaining 10 feet away as we verbally pose you for your photos. You will receive a link to the online gallery that can be shared with others along with the option of ordering digital images ($25) and prints ($12-$25 for standard sizes). This is a really tough time for everyone and we are trying to bring smiles to faces and hope to families during these uncertain times.
HOW TO SCHEDULE YOUR FREE PHOTO SHOOT:
Below is a list of dates and times we will be shooting.  Click on the schedule button below to pull up the email form and include a couple date/time options that work best for you in the additional information box.  We will schedule you for the first available date and send you an email confirmation with a short information form to fill out.
DATES & TIMES: (30 minute time slots)
4/17 10am-5pm
4/18 10am-5pm
4/20 10am-5pm
4/21 10am-5pm
4/22 10am-5pm
4/23 10am-5pm
4/24 10am-5pm
4/25 10am-5pm
4/27 10am-5pm
4/28 10am-5pm
4/29 10am-5pm
4/30 10am-5pm


THANK YOU!