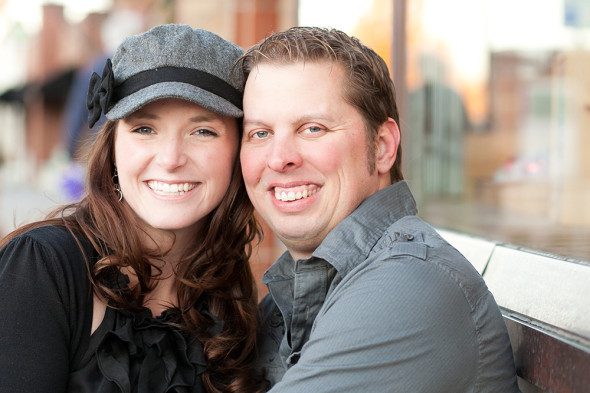 I have been shooting weddings and portraits for over 7 years.  I grew up in Kansas but moved to Santa Barbara, California to go to Brooks Institute of Photography.  I moved to Los Angeles and developed my skills as a fashion and portrait photographer but found that the Midwest is where my heart is.  I brought my talents back to Kansas and started incorporating my fashion style into all the weddings that I shoot.
I have also been blessed with my beautiful wife, Ashley!  She is a wonderful photographer and the heart of our business.  We make a great team and always have a blast photographing together.  We love to shoot destination weddings and travel the world.  Our canvas changes with every new location we shoot at.  We have been fortunate enough to be published in multiple magazines.  None of this would be possible if it weren't for the gifts given to us by our Lord Jesus.  When I am not behind the camera I enjoy spending time with Ashley and our friends, playing volleyball, shooting a round of golf, and traveling to new places.  I am a big fan of sports (Go Cats!), Colorado (love the mountains), photography (you probably already knew that:), and comments (leave them below;).  Thank you for visiting our website!
~Kevin
Photography has always been a passion of mine. All my life, I remember watching my parents take pictures and videos of our family. Every day was a new adventure with new memories to capture!
For the last five plus years, I have been blessed to be a part of Kevin Ashley Photography. I shoot alongside Kevin at nearly all weddings, portrait sessions, and events, as well as work behind the scenes of the business to ensure our clients have the best experience with Kevin Ashley Photography.  I have also created my own children's vintage photography that we call our Signature Ever Ashley Vintage Collection.
Kevin and I have lots of laughter and fun when we work together and not only does that bring out great photos with our clients, it also makes for memorable experiences! Our chemistry comes from the fact that we are more than photographers to each other; we are also best friends, partners, and completely in love. We celebrated that love in our wedding in August 2010 and have only grown stronger since! We can relate very well with what our clients are experiencing as they plan for their own special wedding day and what they are looking for in their photography.
Some other little tidbits about me… I graduated from The University of Kansas with a degree in Elementary Education and minor in Special Education. I love children, photography, people, traveling, golf, volleyball, dancing, and as Kevin likes to tease me about… ice cream. Above all, I give thanks to Jesus for allowing me to have a life where I can give to others and enjoy what I do everyday! I look forward to hopefully meeting you someday.  God Bless!
~Ashley