We have discovered an awesome resource for photographers and photography enthusiasts!  "Creative Live" is an amazing tool for anyone who is wanting to learn and grow their photography skills!  From posing and composition all the way to having a successful photography business, 'Creative Live' has FREE 3 Day Photography Workshops that are broadcasted live on the internet with some of the photography industries best and well known photographers!  We have really enjoyed the ones we have watched and are excited to share this with you!
The next free online workshop is going to be on April 5-7th.  Don Giannatti will be teaching the workshop all about "Lighting Essentials."  You can see more info and view a promo on the 'Creative Live' website…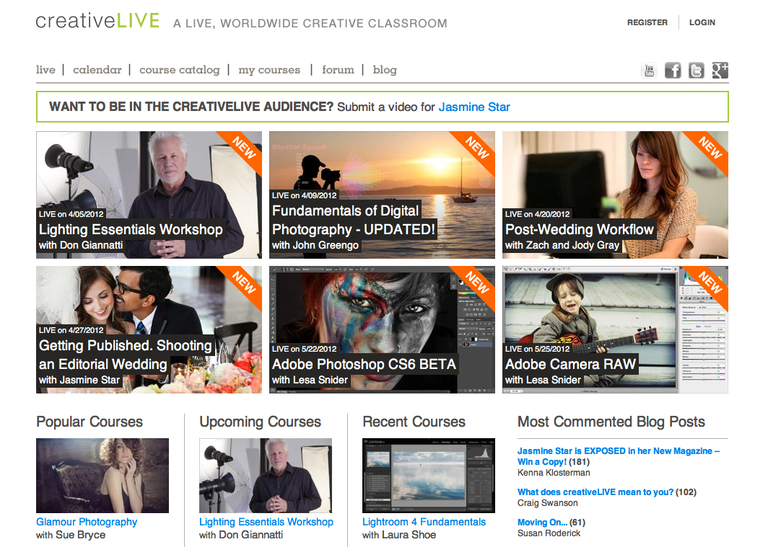 The workshops are free for everyone to watch and learn from while they are broadcasted live across the world.  They also record the workshops and sell them after the live broadcast in case you miss it or if you want to purchase it to have a reference for the info.
Here are a few of the most recent workshops they have done if you would like to check some of them out…
Wedding Photography with Zach and Jody Gray – Awesome husband and wife wedding photography team
Glamour Photography with Sue Bryce – Beautiful fashion/glamour photographer
Bellies and Babies with Sandy Puc – Amazing babies, maternity, and newborn photographer
Lightroom 4 Fundamentals with Laura Shoe – Very helpful Lightroom Instruction
Have a wonderful week and happy clicking!  🙂
Ashley & Kevin Keith
Overland Park Wedding Photographer, Overland Park Senior Photographer, Overland Park Commercial Photographer, Overland Park Photography Teacher, Destination Wedding Photographer, Kansas City, Leawood, Olathe, Shawnee and more.