I always enjoy photographing weddings where there is a photographer that is getting married because I know I will get amazing photos.  Not only is Eric a great photographer but he has been a good friend of mine for the past five years.  We worked together in a portrait studio for awhile and we have been shooting weddings together for as long as I have known Eric.  When he told me about his wedding I was so excited to be the photographer.  His bride, Duyen, is so beautiful and has the most amazing smile!  I have had the privilege of photographing both of her sisters' weddings so I knew how spectacular this wedding was going to be.  Duyen looked stunning in her wedding dress that was capped off with her gorgeous dark hair and contagious smile.  It is funny because every time I look at Duyen I just smile and then she smiles back even bigger!
Eric and Duyen had their wedding at the Scottish Rite Temple in Wichita, Kansas and it was a full day of celebration.  Ashley and I got some great photos of Duyen hanging out with her bridesmaids then we had the first look in a breathtaking prayer room filled with stained glass.  The light in the room just made them both glow as they saw each other for the first time that day.  We then went around town and took photos that were both intimate and crazy with the whole wedding party.  The ceremony was on the stage of an old fashion theatre dressed with balconies, padded theater seats, and red velvet curtains.  Ashley and I were able to get some great shots from above!  Afterwards, everyone packed into the open ball room to see the newlyweds make their red carpet entrance down the colonial wooden staircase where there was plenty of great dishes and fine sparkling juice.  They had two large ice sculptures, chocolate fountains, stuffed crab legs, quail, and much more to go around.  It was a true celebration to remember as Eric and Duyen committed their love to each other and God.  Ashley and I were truly blessed to have been there to capture all the memories! Congratulations Eric and Duyen!
Duyen is always so wonderfully happy but this day she had even more reason to be…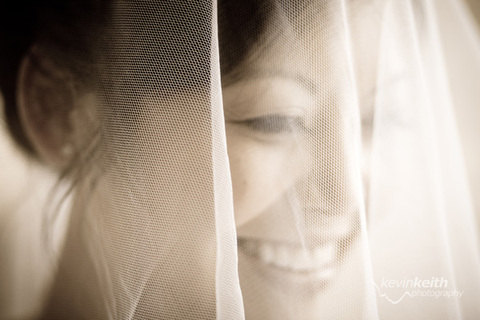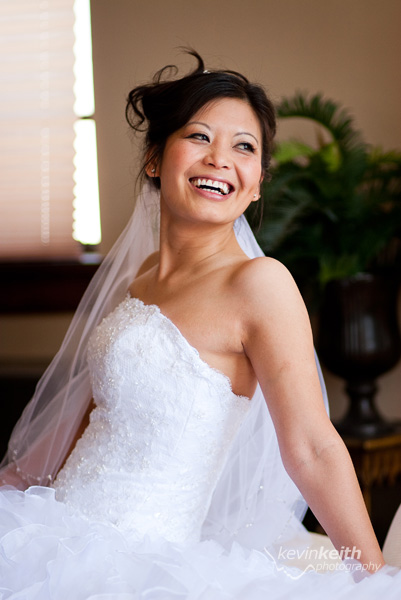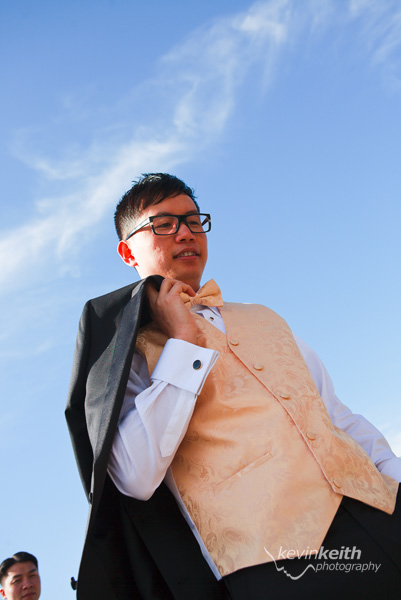 The red socks helped to show the personality of Eric and his groomsmen…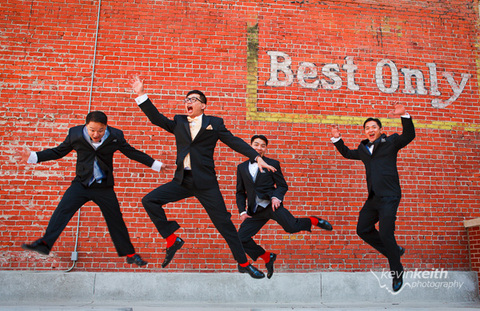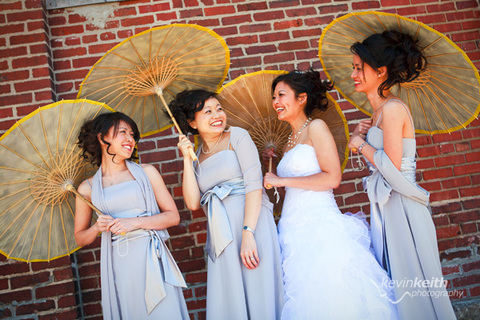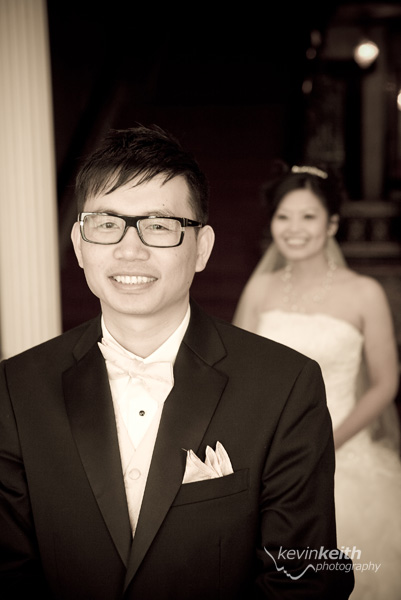 I love the connection in this photo…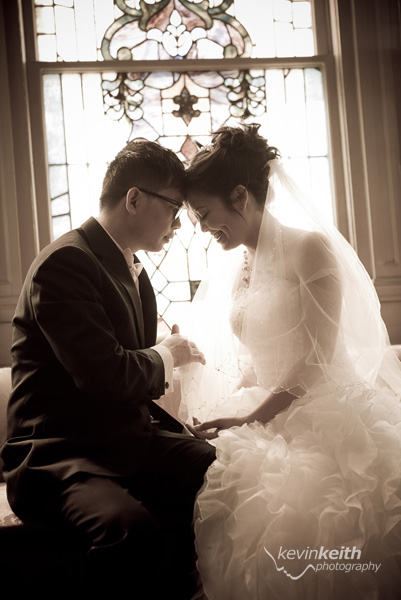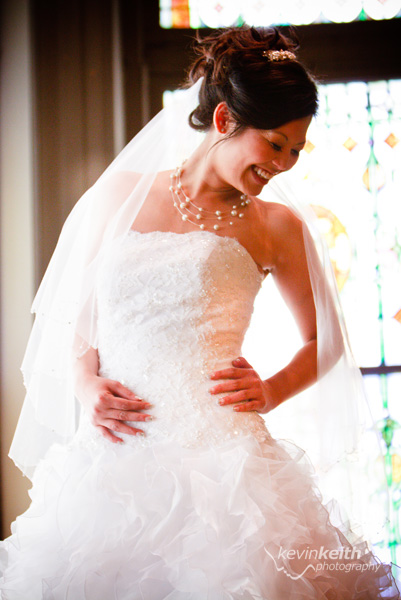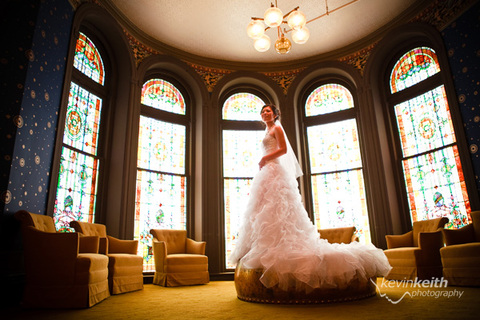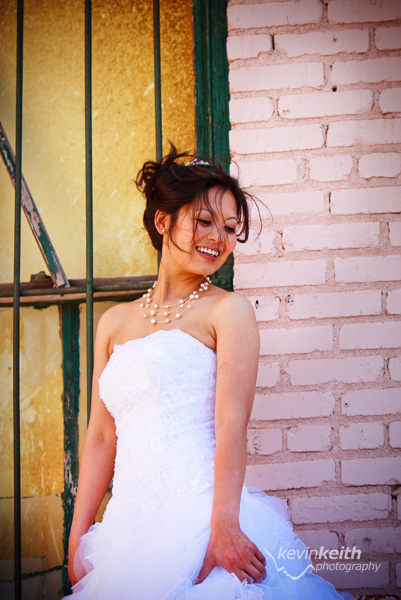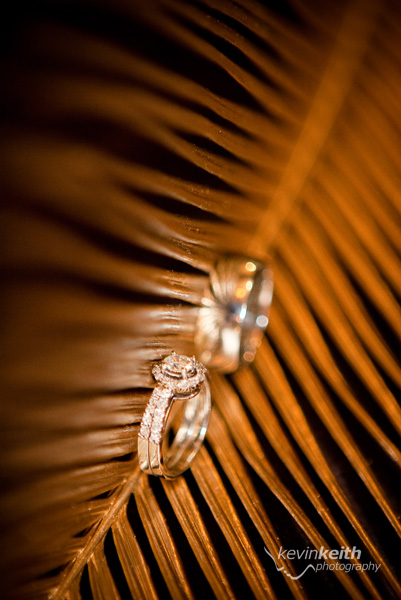 A unique shot for the rings and seeing as how Eric is a photographer I found it fitting…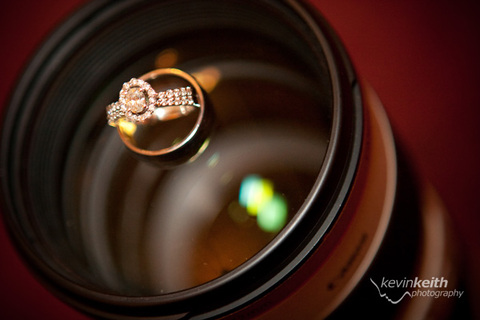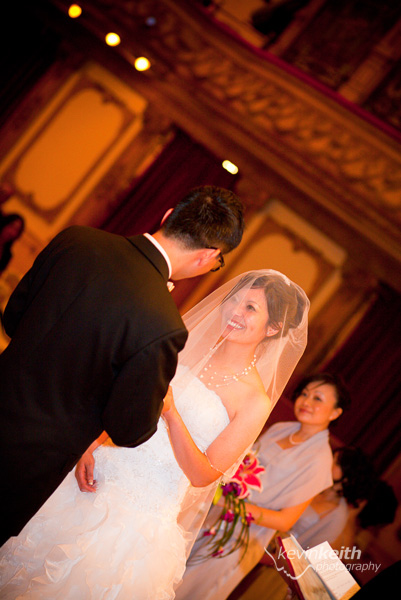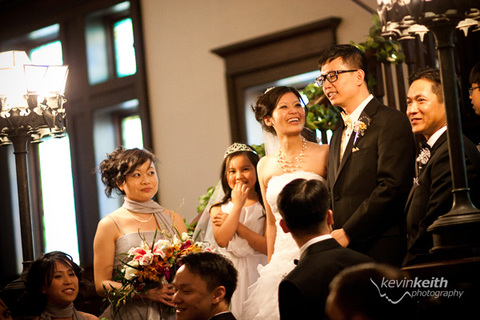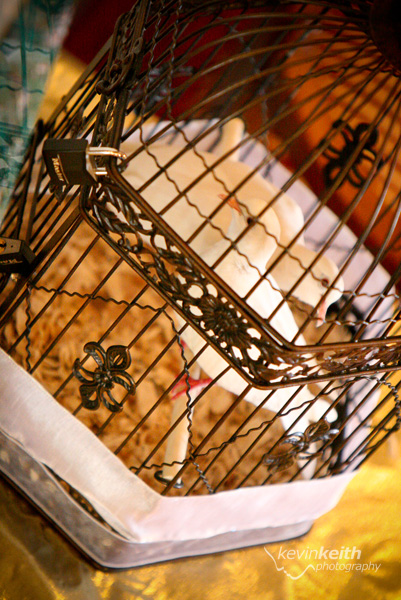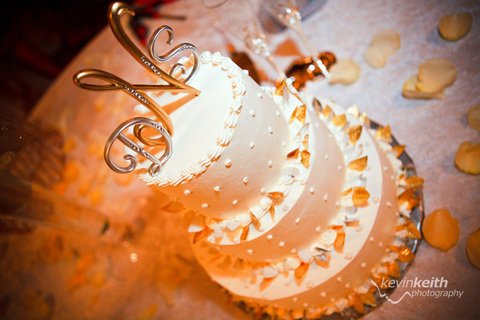 One of my favorites from the day.  Duyen looked amazing in her gorgeous dress…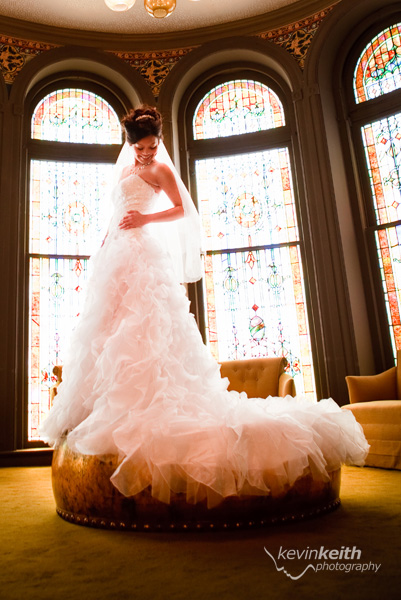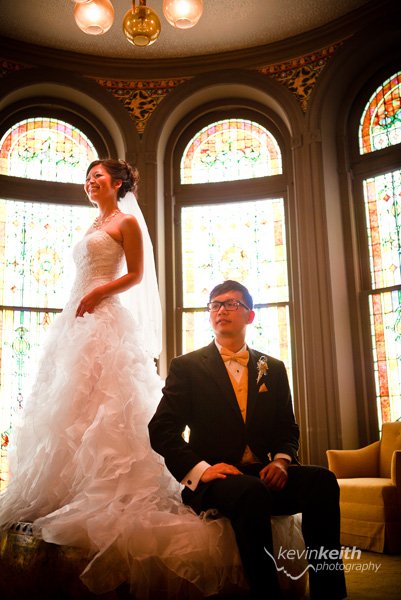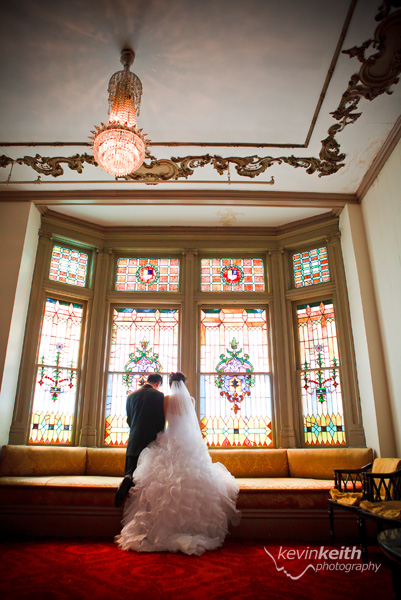 THANK YOU AND CONGRATULATIONS ERIC AND DUYEN!