LIGHTS, CAMERA, FASHION Photography Workshop is just around the corner! If you haven't registered for the workshop yet, there are still a few spaces left, so sign up today (before we sell out). We are excited to share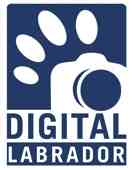 a fantastic discount opportunity with our attendee's! Check it out…
This is an incredible savings and opportunity to work with professional photography equipment! So whether you are signed up for the Twilight Shoot and want to have a lens with a wider aperture for sharper night shots, or if there are any lenses you have been considering trying or purchasing, this is a great way to experiment while you get awesome photos at the workshop!
All attendee's will receive 20% off of their rentals. This includes any gear rented for the workshop or if you don't need to rent anything for the workshop, you will be able to save 20% off your first rental with DIGITAL LABRADOR!
Follow the link to reserve your camera gear today!